Registered Charity No 1075342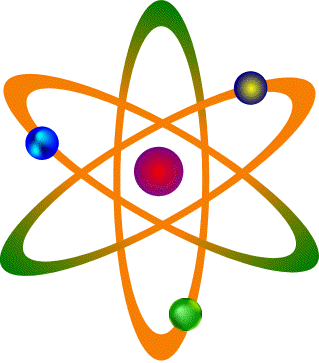 Details of our Next Meetings
Meetings start at 10:00 am
Please note that Speakers and Presentations may change at short notice

so, to see the latest details,
it is important to
refresh
y
our browser when viewin
g
this
p
a
g
e
Details will be published on this page as they become available
See HERE for our schedule & below for details

All Meetings will be on the

Third Wednesday of the month

Doors open at 09:45 - Presentations start at 10:20 am

with Refreshments between 09:50 and 10:20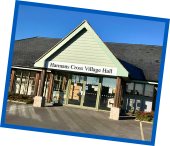 Also Live-Streamed on Zoom
(details sent to members a week before meeting)

13th December 2023 - Nick Blackman
Note: Date is 2nd Wednesday in December
The Development of British Military Helicopters
Our December talk will be presented by Nick Blackman, a retired Royal Navy Captain, formerly of the Fleet Air Arm and now an independent aviation consultant. The theme is the Royal Navy's pioneering development of British military rotary-wing aircraft from 1936 to 1986 but with a glance forward to some post-Falklands lessons learned.
As an amateur historian, Nick was frustrated by the absence of an integrated history of Royal Navy helicopters, and this inspired an application in 2016 for a scholarship with King's College London to undertake a part-time PhD with this theme. The talk will loosely follow this research, starting with the Admiralty's earliest adoption of aircraft in 1909 and the events leading up to the Admiralty's commitment in May 1936 to rotary-wing aircraft.
The Second World War saw the Fleet Air Arm come tantalising close to its first rotary-wing anti-submarine aircraft, and although this vision lost a little momentum in 1945, it was back with a vengeance in 1947. By 1950, carrier-based helicopters were the norm for Search and Rescue.
We will look at the huge scientific effort culminating in around 1961 in the world-leading Westland Wessex HAS Mk 1 and a new concept implemented by the Wasp HAS Mk 1. These two helicopter types transformed the Fleet Air Arm and the wider Royal Navy. Gas-turbine-powered naval helicopters not only gave the Royal Navy the edge against the inexorable rise of ever-more-threatening Soviet submarines, they also transformed the usefulness and relevance of small escort warships and signalled the possibility of sea-basing of Commando Forces.
The Falklands War of 1982 saw vindication for many of the policies tenaciously pursued by the Naval Staff. It constituted the "longest period of continuous flying operations carried out by a Carrier Air Group in the Royal Navy, if not elsewhere".
The first fifty years constituted a remarkable story of the Royal Navy's determination to pursue a consistent vision through the twists and turns of international events and ever-tighter financial resources. By drawing on all its experience operating aircraft at sea and exploiting emerging technologies, post-Falklands, the Royal Navy fulfilled its ambition by perfecting the naval helicopter and warship as an effective integrated naval weapon. The Royal Navy maximised the flexibility and utility of its diminishing number of surface warships and thereby helped to sustain ambitious Foreign and Defence policies within ever-declining resources.

17th January 2024 - Graham Feest
Traffic, Transport, Roads and Safety
Graham Feest's presentation will explore some of the current and future topics which are driving the traffic, transport, roads and safety agenda including any specific issues appertaining to driver training and testing. This is intended to be an interactive session and there will be time for open debate, questions and opinions.
Graham is a UK based Road Safety Consultant. He is an experienced Road Safety Practitioner, starting his career with Worthing Borough Council in 1974. In 1984 he moved to West Sussex County Council where he became Senior Road Safety Officer with specific responsibilities for Education Development. He was appointed County Road Safety Officer for Northamptonshire in 1989, a post which he held until May 2001, joining the Institute of Advanced Motorists as Head of Road Safety until the end of 2003. He is qualified to teach at both Further and Adult Education Centres.
In addition Graham is an Honorary Life Member of the Association of Road Risk Management, Honorary Member of the Institute of Large Goods Vehicle Driving Instructors and a Fellow of the Institute of Master Tutors of Driving.

21st February 2024 - Gez Mellers
Forensics - Facts & Fiction
In this presentation Gez Mellers will talk about how he got to work in forensics for Hampshire Police and what "real" crime scene investigators do - in comparison with those depicted in television programmes. He will detail some crimes that he worked on through his 25 year career and how forensics helped to solve them.
Gez also hopes to explore the science of forensics and particularly the use of DNA. He will conclude by answering any questions or misconceptions around forensics and police investigations that you may have.

20th March 2024 - Harry Bryden
Ocean Circulation and Climate
Modern oceanography started 150 years ago with the round-the-world voyage of HMS Challenger taking 250 deep sea stations over three and a half years. Many similar expeditions have followed up to the present, building up knowledge of ocean currents and their influence on our climate.
In about 1950, two fundamental concepts were developed to synthesise the large-scale ocean circulation: western intensification of the wind-driven ocean circulation and the abyssal circulation associated with deep water formation in polar latitudes.
The first leads to an understanding of why the strongest ocean currents (Gulf Stream, Kuroshio) are found on the western sides of ocean basins. The second demonstrates why cold waters are present throughout the deep ocean, even at the equator.
In the talk, we couple the wind-driven upper ocean circulation with the deep water circulation in the Atlantic Ocean to demonstrate the way in which ocean circulation affects our present climate in northwestern Europe. Changes to this ocean circulation have had extreme effects on our climate in the past (ice ages) and present models project a change in ocean circulation over the next century.
We describe a large field project to monitor the Atlantic Ocean circulation that we have developed over the past 20 years and we describe the technology used to monitor ocean circulation and present results on the temporal variability in ocean circulation observed over the past 20 years. Finally we show coupled climate models projections for the circulation up to the year 2100.

17th April 2024 - Phil Judkins
Science at War - Vorsprung Durch Technik?
This is the story of how Worth's scientists and industry didn't connect, despite the pressures of war - but how Germany made fundamental mistakes and didn't even get that far!
The 'technological leap forward' adopted as Audi's slogan Vorsprung Durch Technik? was an advance eagerly sought by both Germany and the Allies in the Second World War. In radar, that leap was the massive jump to the use of microwaves, which in one move both yielded more accurate target location and permitted the use of much smaller aerials on aircraft, in ships and in vehicles.
But Germany, a larger nation than Britain and with excellent scientists, did not make this move until too late; while Britain, which made the leap – and immediately shared its secrets with the USA – almost lost its advantage by a breakdown in relationships between scientists and manufacturer.
Dr Phil Judkins and Dr Helmut Klausing's latest research sweeps away comfortable myths to set out the whole story of facts previously obscured in both nations, revealing how science and power interact in time of war.